Graphic
Web
Industrial
Portfolio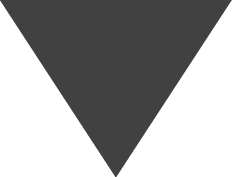 Graphic
I love graphic design! For years I have studied the craft of making stuff look nice and thought about what makes them nice. My main focus is combining the digital aspect of Graphic design with the physical aspect of Industrial Design.

Below are some examples of illustration, layout and industrial projects I worked on:
Web
Web Design is a big outlet for me. It's a quick way to apply ideas and the dynamics of the internet allows for a lot of iterating and creativity. By distributing my knowledge across web design, web development and web administration I have been able to work on many aspects of the design process involved in making a site.

Below are some of the websites I worked on:
Industrial
Since 2012 I have been studying Industrial Design at the the University of Technology of Eindhoven. Currently I am in my final Bachelor semester, working on graduating. Industrial Design gives me a lot of freedom to explore and combine different aspects of design and try to figure out what Good Design is.

I have developed a personal vision on Design and compiled my Identity related to this. Read them by clicking the link below!

Vision and Identity

Industrial Design at the TU/e uses a competence framework click the following link to see my learning goals and development within this system.

Development

You can read about all my previous Industrial Design project by clicking the links below.